Vibrant stories, scenes, and the writers who bring them to life have quite the legacy in Chicago, and bibliophiles who want to experience this intriguing side of the city have many places to explore. From the historic home of a great American poet to the notorious landmarks of a gripping true-crime novel, fascinating museums, and libraries, have a look at one inspiring literary landscape.
Home of Carl Sandburg
On the North Side of Chicago in the Ravenswood neighborhood lies 4646 North Hermitage Avenue. While the home may be unassuming at first, know that inside its walls, the great poet Carl Sandburg lived there with his family and penned his moving poem "Chicago" and other works. Although the house is not open to the public, it makes for a nice addition on any self-guided walking tour of the area.
Newberry Library
People who have read "The Time Traveler's Wife" by Audrey Niffenegger will recognize this Chicago landmark as the place of employment of the character Henry. Established in 1886, the humanities library is free and open to the public, and regularly hosts engaging events, such as book talks to tours, film screenings, exhibits, and is a rather lovely place to just get lost in the stacks. 
The Devil & the White City Tour
Suspense, intrigue. and the real-life tale of a serial killer H.H. Holmes and the 1893 World's Columbian Exposition in Chicago are all part of The Devil & the White City Tour offered by Weird Tours. The tour based on the book by Erik Larson travels to sites where the mysterious murderer sought his unfortunate victims, but also provides an in-depth look into the fair and 19th-century Chicago.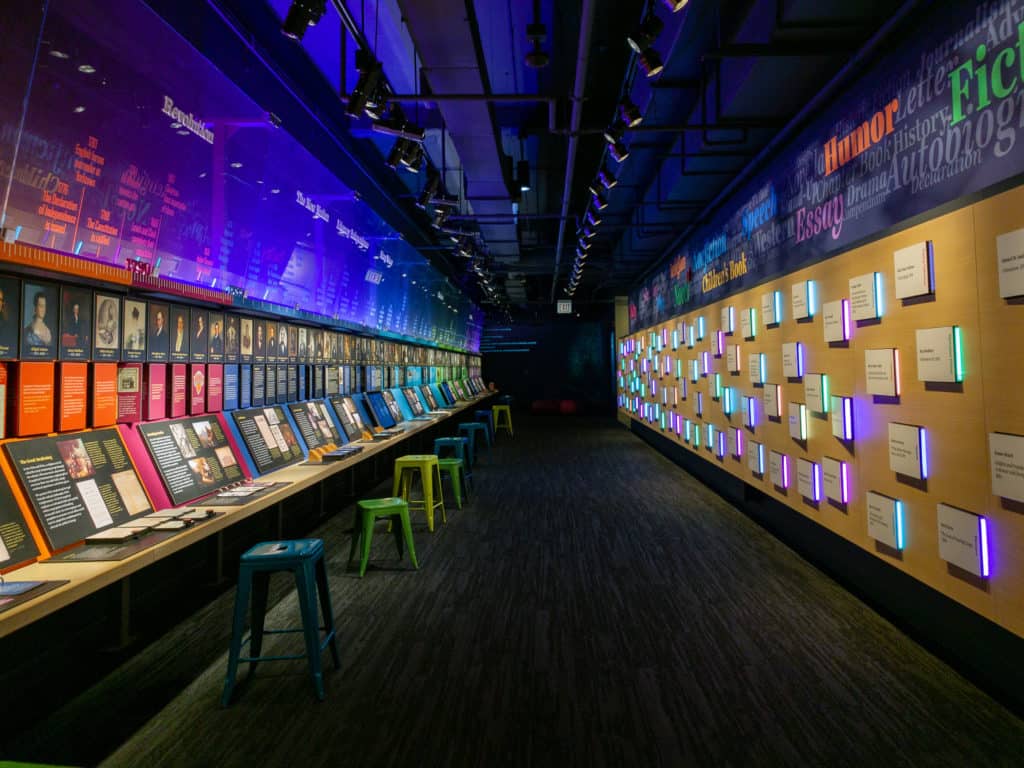 American Writers Museum
Since opening in 2017, the American Writers Museum attracts fans of fiction and non-fiction to its wondrous space nestled downtown between the Chicago River and Millennium Park. The interactive space celebrates all genres of writing and engages visitors with dynamic exhibits, such as Tools of the Trade featuring an impressive collection of typewriters including one owned by Ernest Hemingway, as well as enriching programs such as the weekly Little Squirrels Storytime for preschoolers.
Ernest Hemingway Birthplace Museum
See where it all started for the acclaimed author of The Sun Also Rises, The Old Man and The Sea, For Whom he Bell Tolls and other literature classics. Set just outside Chicago in the community of Oak Park is the house where Ernest Hemingway spent the first six years of his life. The docent-guided tours of the Queen Anne home offer a glimpse of the Pulitzer Prize-winning writer's early years with colorful stories, furnishings and artifacts.