One of the most traditional ways to explore any new city is by taking a bus tour. With Chicago's expansive landscape and top attractions spread across multiple neighborhoods, there's a real need for some assistance in your explorations. Fortunately for visitors to Chicago, bus tours abound in a wide variety of styles. They also come in at multiple different price points, too, so you could choose a very budget-friendly option to see the top sights only, or make a bit of an investment to see the whole city on a multi-hour tour. Whatever style of bus tour you're looking for, it's likely that Chicago has an option or two for you.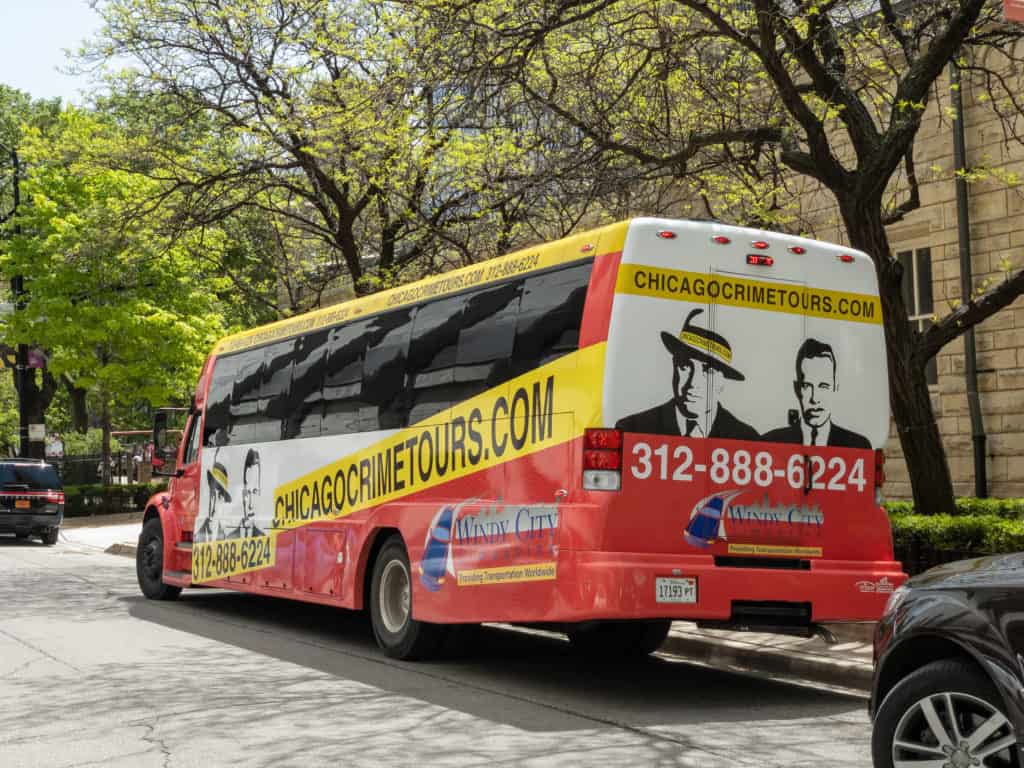 Sightseeing tours are the most popular, and for good reason. These tours provide expert narration and showcase the best sights of the city. You can opt to explore only the North Side, the South Shore, or both on a comprehensive tour. Another, similar style of bus tour is the hop-on hop-off variety. On these tours, you can still enjoy a fully-narrated drive while also having the benefit of being able to disembark at any of their predetermined stops to explore a top landmark, neighborhood, or attraction. A few companies offer this option, so it's a popular type of tour that you can easily find good deals on.
Beyond the basics, there are a few bus tours with specific themes. For example, some tours run at night, showcasing Chicago in all of her illuminated glory. See Chicagoans out to play and the Magnificent Mile vibrant with color and lights – it's a real experience that visitors should not pass up. Other themes are more culturally-oriented, like the popular Chicago Crime Tours. These bus tours highlight locations in the city that are or have been associated with the mob in Chicago, the city where Al Capone made his money and his fame.
A few of the most popular tours are also organized around food and drink. Some are family-friendly, offering culinary explorations around cuisines like pizza, hotdogs, Italian, and ethnic food of various types. Others are aimed at adult audiences only, featuring alcohol-themed tours that explore Chicago's preeminent craft beer scene, cocktails, historic pubs, and more. Depending upon the tour company you choose, the tours can include food and drink or only transportation.
If you're trying to decide which Chicago tour might be right for you, here's a list of the top Chicago tour companies that visitors tend to choose from.
Offers 5 different tour options in Chicago. Popular Gray Line Chicago tours include the Chicago Grand City tour, the Chicago North Side tour, and the Historic Chicago South Shore tour.
With their distinctive fleet of open-top, double-decker buses, Big Bus Chicago offers hop-on, hop-off tours that let you choose where and when you stop at a given attraction.
Takes visitors on guided outings to a number of famous crime scenes. Along the way, guests will learn about Chicago's history as a hotbed for criminals like John Dillinger, Al Capone, and more.