Listen up ghouls and gals, Halloween will soon be here, and there are quite a few ways to celebrate the occasion. Whether you want to dress up and show off your costume, check out something scary or go trick-or-treating, there is so much to do in Chicago all month long. So what will it be?
So Wild
Families looking for a safe alternative to trick-or-treating should head out to Lincoln Park Zoo for Spooky Zoo, taking place on Saturday, October 26, 2019. Part of the annual Fall Fest, the beloved tradition also offers other fun activities from animal enrichment experiences to a fun corn maze, and more. Older kids and grown-ups who want to learn about the zoo's haunted history can take a thrilling tour if they dare on October 29 and 30. Led by author, podcaster, and host of Mysterious Chicago Tours, this fascinating, 75-minute walkabout reveals scary things that you probably didn't know including its cemetery past.
Phantoms of the Opera
Don your finest costume and wear a mask for the lively Lyric Halloween Masquerade. Hosted by the Lyric Opera of Chicago, this annual affair returns for an epic night of music by DJ Metro, dancing, signature cocktails, and bites from local restaurants. Besides, it's all for a good cause with proceeds benefiting the emerging operatic talent of The Patrick G. and Shirley W. Ryan Opera Center. It goes down on Saturday, October 26 from 8 p.m. until midnight, so be there!
Halloween Fun at Navy Pier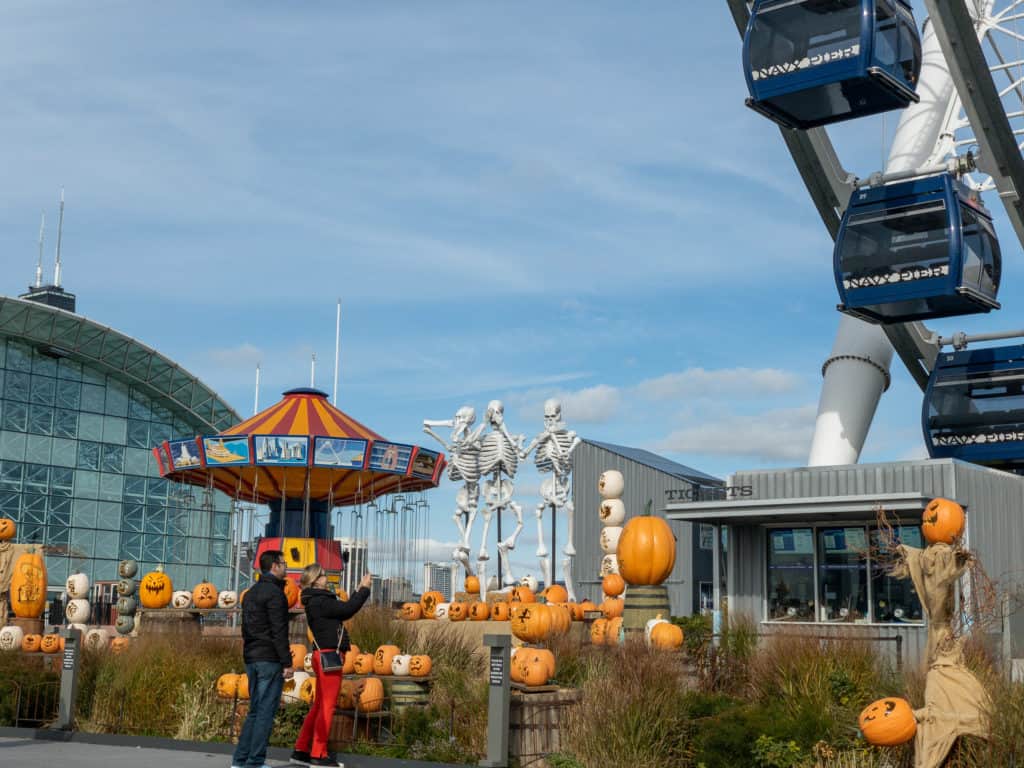 Of course, Chicago's iconic destination, Navy Pier, has a few things going on in honor of Halloween. Trick-or-treaters should bring a big bag and stock up on candy courtesy of participating establishments from 2 to 6 p.m. on October 26, 27 and 31st. Meanwhile, the Haunted Maze, is bound to instill frights thanks to spine-tingling twists and turns featuring ghosts from the Capone era and other dark moments from the city's history. New this year is Cosplay on the Pier: Halloween Fest 2019, featuring a designated cosplay photo area, costume contests, and more on Saturday, October 26, from 2 to 10 p.m. What are you going to wear?
Not for the Faint of Heart
Stories of paranormal sightings and other grisly tales are in store during the Chicago Hauntings: Original Ghost Bus Tour offered throughout the year, including on Halloween. Veteran paranormal researcher Ursula Bielski brings brave groups to notorious sites from unfortunate tragedies, including the Eastland disaster, the Iroquois Theater Fire, and the St. Valentine's Day massacre to the Hull House, which inspired the chilling movie Rosemary's Baby. Known as the "World-Famous Supernatural Excursion," this 2.5 to 3-hour excursion may have you sleeping with the lights on after it's all over.