Leisurely walking tours are nice and all, but some people want pure adventure. Thank goodness Chicago offers exhilarating experiences for those out there on the wilder side. Have a look at the activities that you'll want to check off your bucket list the next time that you're around. 
Imagine staring straight down from more than 1,000 feet above. Yikes! When the fear of heights is not an issue, give TILT 360 Chicago a try. Located on the 94th floor of 875 North Michigan Avenue, the former John Hancock building, this innovative thrill ride offers a new window to the city with a glass-enclosed steel platform that tilts groups of up to eight ever so slightly a little over the edge. It's worth it with the amazing views of the Magnificent Mile and the skyline that you won't quite experience anywhere else. 
Meanwhile, on the water, the Seadog Speed Boat takes passengers on a riveting ride complete with twists and turns at a super-fast pace. Also, when the cruise is not zipping away, the experience includes interesting narration about the great city that is Chicago. You should note that getting wet will probably not be super difficult during this 30-minute boat ride that certainly flies!
Now it's possible to feel the rush of floating in the air without having to jump out of a plane at iFLY Chicago, an indoor skydiving experience at Lincoln Park. This adrenaline-rushing activity involves putting a flight suit and experiencing unforgettable body flight in a gravity-defying, vertical wind tunnel two times per visit. The activity is safe and ideal for people of all ages and fitness levels. Plus, it's great for families and groups. 
It's okay to humblebrag after touring downtown Chicago from a helicopter. Prime views are what to expect when you sign up for a private helicopter ride from Chicago Aerial Tours. After departing from the Vertiport Chicago Heliport terminal, you'll get to view the famous skyline and lake from a bird's eye perspective. Ready?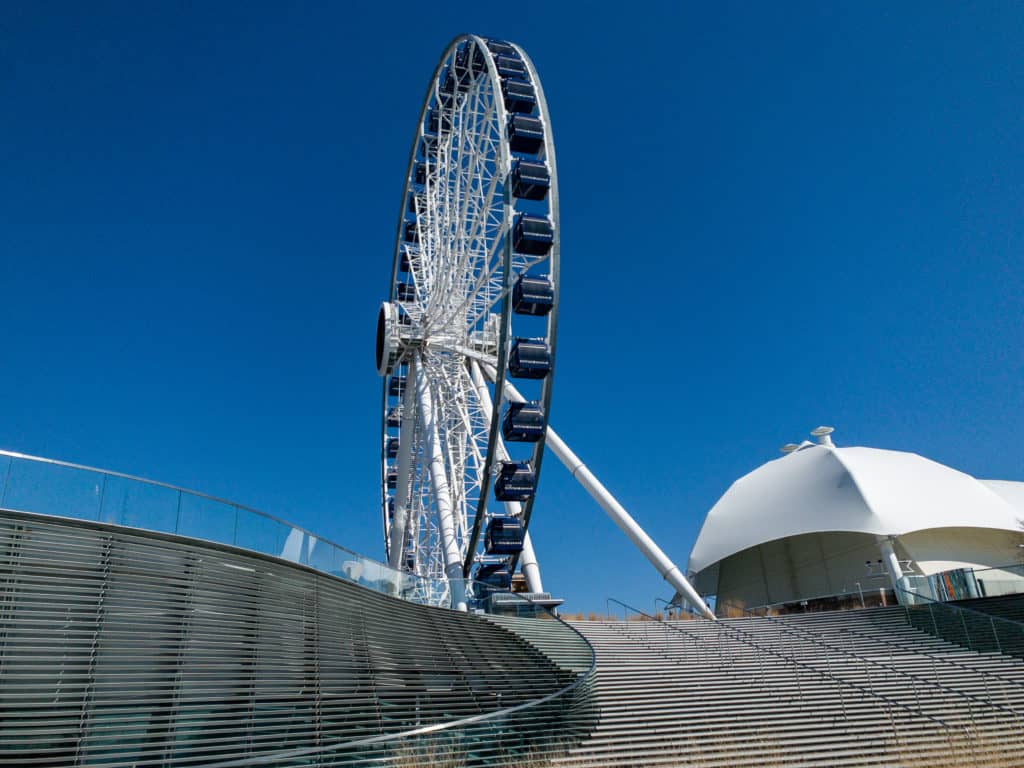 A little on the tamer side is taking in the fireworks at Navy Pier from the comfort of your seat on the Centennial Wheel. These are not just regular fireworks, by the way. They are a colorful pyrotechnic show synchronized to music overlooking gorgeous Lake Michigan that takes place Wednesday through Sunday from Memorial to Labor Day.