It's true that there's never a bad time to find yourself in a world-class city like Chicago, but still there's just something about springtime in the Windy City. The flowers that line Michigan Avenue are starting to bloom again, people are returning to all number of fun activities along Lake Michigan, and there's a crispness in the air that puts a pep in your step. Here are six Chicago activities that are sure to brighten up the spring months ahead.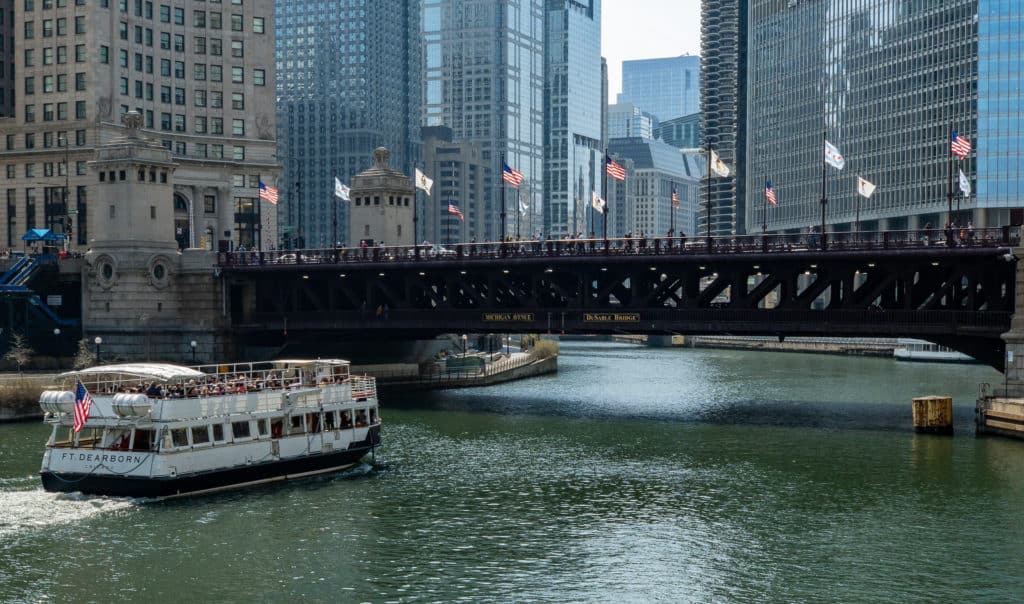 Pick a Tour That's Perfect for You
There's so much to see and do in Chicago that many folks, longtime locals and first-time visitors alike, enjoy a good guided tour of the city. Be advised that picking out a tour of Chicago won't be easy given how many options you'll have at your disposal. Here you'll encounter bike tours that let you design your own outing or follow an experienced guide, bus tours that hit up all the major tourist attractions, and boat tours that let you experience Chicago's beautiful waterfront up close and personal. You'll also find tours that cater to specific sets of interest, like Chicago's rich architectural history or its sordid past as home to a cast of criminal characters like Al Capone and John Dillinger. No matter what sort of tour you're interested in this spring, it'll be available to you in Chicago, and quite possibly available to you as part of an attraction pass, which will help you organize your visit while spending less to do more.
Relax in a Picturesque Park
Maybe you're the sort of person who lives in place with mild winters, where people don't necessarily need to wait for the arrival of spring with bated breath. However, for the rest of us, spring can't come soon enough, and when it does, the first thing we want to do is get outside and spend as much time as humanly possible basking in the fresh air.
There's plenty of opportunities to do just that when you're in Chicago during the spring months. Millennium Park, located along magnificent Michigan Avenue and adjacent to the Art Institute of Chicago, is a wonderful place to go for a stroll, have a picnic, or just sit in the shade of a tree and feel the breeze on your face. Nearby Grant Park, with stately Buckingham Fountain, is also conducive to these activities, and Lincoln Park, famous for its free zoo, is another excellent spot to relax, too.
Wear Green
That's right, wear something green, embrace your inner Irish spirit, and plan to celebrate St. Patrick's Day in style. If you're lucky enough to be in Chicago during the month of March, then you'll for sure want to partake in some of its delightful St. Patrick's Day traditions. From dyeing the Chicago River green (yes, you read that correctly) to sponsoring multiple parades (like the official downtown route, as well as the long-running South Side Irish Parade and Northwest Side Irish Parade) and to hosting an Irish film festival and more, Chicago knows how to throw a St. Patrick's Day celebration. Catch an Irish band at a local restaurant, hoist an Irish drink at a neighborhood pub, attend the Irish American Heritage Center's annual St. Patrick's Fest, just whatever you do, be prepared to have the time o' your life.
Root, Root, Root for the Home Team
The arrival of spring in Chicago each year means the triumphant return of baseball to the city. If you've never been to historic Wrigley Field, home of the Chicago Cubs and one of the most famous sporting venues in all of America, then I suggest you stop reading this blog at once and immediately go buy tickets to a game or take a stadium tour or just start exploring the lively Wrigleyville neighborhood now.
Make a plan to soak in some springtime sun at Wrigley Field ASAP, but don't forget about Chicago's favorite South Siders, the Chicago White Sox. They play at Guaranteed Rate Field, which though it doesn't possess the same history as Wrigley, is still well worth a visit.
Take to the Lakefront Trail
Chicago's Lakefront Trail is an absolute treasure, and it'd be a real shame if you found yourself in Chicago this spring and didn't make time to enjoy it for, at the very least, an hour or two. This 18.5-mile paved trail runs directly alongside Lake Michigan from near South Shore Beach (just south of Jackson Park) to Edgewater Beach. Whether you're walking, biking, or jogging, you'll have some breathtaking views of Lake Michigan to the east and the city's stunning skyline to the west. Depending on which segment of the Lakefront Trail you tackle, you could pass such landmarks as Burnham Park, Museum Campus, Grant Park, Millennium Park, Navy Pier, Oak Street Beach, Lincoln Park, and North Avenue Beach. Yes, it's worth it!
Explore the Museum Campus
There's a lot to be said about the magic of spring and the power of the great outdoors. However, springtime in Chicago doesn't have to mean only outdoor fun. There's never a bad time of year to spend a day (or weekend) exploring Chicago's Museum Campus. Located between Grant Park and Lake Michigan, the Museum Campus is home to acclaimed institutions like the Field Museum of Natural History, Shedd Aquarium, and Adler Planetarium (all of which are attractions available as part of a Chicago attraction pass). Popular attractions like Soldier Field (home of the NFL's Chicago Bears and Major League Soccer's Chicago Fire) and Northerly Island are found here, too. It's the sort of place that has a little bit of something for everyone, making it the perfect springtime stop for the whole family.